North Myrtle Beach
is a prime spot for summer vacations, but many visitors from the northern United States and Canada choose to stay on the Grand Strand all winter long. Condos with sprawling ocean views and fresh sea air offer a haven from the bitter cold and heavy snow up North.
Snowbirds
are a vital part of the community and enjoy calling the beach home from November - April.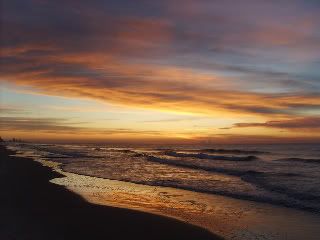 A Winter Beach. Photo By: Laura Hartman


Ocean Drive Beach Rentals welcomes these half-year residents with special packages. Spend your days golfing, exploring the coast, or just un-winding on your balcony. Some winter guests are becoming so attached to their second home that they are already jumping at the chance to secure their reservations for 2013! Make your North Myrtle Beach winter plans now, and you'll get exactly the place you want for a great price.

All our North Myrtle Beach vacation rentals are close to hot shopping, entertainment, grocery stores, and hundreds of golf courses. Most Resorts have their own pools and hot tubs, restaurants, spas, and beach access. On-site gyms are perfect if you're trying to stay in shape away from home. Save money on entertainment and food with our Endless Fun Club partners. Let Ocean Drive Beach Rentals help plan your next long-term stay for the winter of 2013.

Written By: Brandon Moss, Ocean Drive Beach Rentals 2012