An important decision when searching for
North Myrtle Beach
vacation rentals is location. Where do you want to stay when you vacation at the beach? The most popular locations are oceanfront and 2nd row. There are other great alternatives if you can't commit the money that these premium properties cost.
The channel, or canal front, properties of Cherry Grove Beach are great alternatives to vacationing on the oceanfront. Not only are you saving hundreds of vacation dollars by re-locating your North Myrtle Beach lodging preferences, but you'll have awesome waterfront views and more space than you would have by staying in a Channel House. These properties are located just a short walk from the beach! All Channel Homes at Ocean Drive Beach Rentals come with a free golf cart rental to make it easier to haul your beach equipment to the shore. A golf cart also comes in handy when visiting the grocery store to stock up on last minute ingredients and beverages.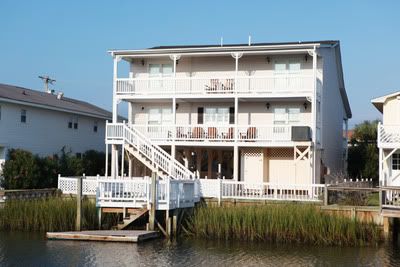 Community Property of Ocean Drive Beach Rentals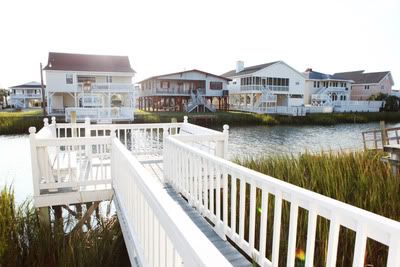 Enjoy your own private pier and floating dock at Community Property

Stay in a Channel House and enjoy water sports just a few feet away from your back deck. Channels are perfect for jet skis, kayaks, inflatable boats and rafts, and fishing boats. Guests love fishing off the floating boat docks and private piers. You can waste away your afternoons by watching abundant wildlife from the channel-facing back deck.

As you plan your family's next North Myrtle Beach vacation, do keep the Channel Homes in mind. You may find that you enjoy the privacy and advantages more appealing than an oceanfront condo. Don't forget your boat!

Written By: Jake Foutz - Director of Marketing, Ocean Drive Beach Rentals