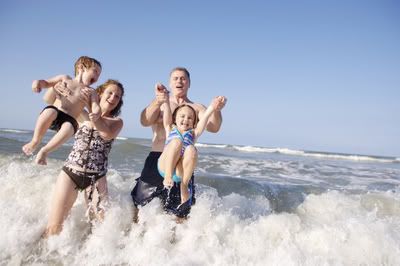 Come splash around in our warm ocean in 2012!

Although the holidays are not quite over, some people have started planning their 2012 North Myrtle Beach summer vacation. Colder weather has come, and it's easy to recall summer memories of lazy beach days, laying by the pool, or visiting popular area golf courses. Ocean Drive Beach Rentals is seeing an increase in reservations for 2012 by early birds who want to make sure they have the best choice in rental properties for their vacation.

Our rental properties are filling up fast already for 2012, although we do have lots of options still available. It's the best time of the year to make your vacation plans, especially if you know right now when you can take off from work. If you have your sights on a specific property right now, make sure you lay first claim to it. Keep your eyes and ears out for special seasonal promotions. One great idea would be to gift a North Myrtle Beach family vacation for Christmas! Your family would love a summer beach vacation as a gift.

New properties have been added to our rental program during the winter months. Whether you're planning a week long family reunion or a simple weekend escape with your significant other, we have various types of properties in all North Myrtle Beach locations. All our vacation rentals are close to the beach. Call us today, at 877-287-2977, or visit our website to plan a memorable vacation next year!

Written By: Brandon Moss of Ocean Drive Beach Rentals, 2011