TJ's of North Myrtle Beach

TJ's is the newest member to Ocean Drive Beach Rentals' vacation rental program. The 4 bedroom, 2 bathroom beach house is located in the Cherry Grove Beach section of North Myrtle Beach. It features a spacious interior with all the comforts of home.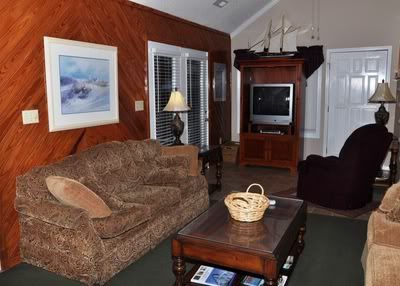 A traditional and inviting living room with plenty of space

Guests staying at TJ's will enjoy two levels of living space, with a large living room and a well-equipped kitchen including granite countertops. There is a full bathroom on both levels. As a standard amenity, a clothes washer and dryer is located in the house. This rental includes high speed internet access, DVD players, and a TV in each bedroom (not that you would be spending any time away from the sand, sun, and surf).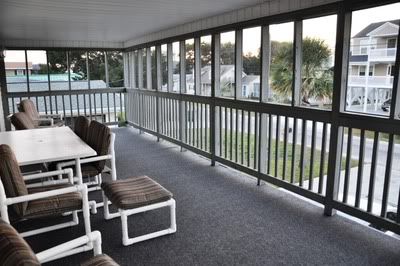 Imagine...relaxing to all the night sounds of the Carolina coast

No North Myrtle Beach vacation is complete without adequate family space outside. Guests staying in this house will enjoy a large screened porch. Uncommon in many vacation rentals at the beach, there is a sizable back yard – perfect for cook-outs and outdoor games! TJ's is just a short walk from the beach, located in a safe neighborhood.

Make sure you check out TJ's before you reserve your North Myrtle Beach vacation. This may be the rental that's perfect for your family. You can find more information by following this link on the Ocean Drive Beach Rentals website. Remember, you'll get more room and value from a beach house vacation rental than a hotel room.

Written By: Jake Foutz - Director of Marketing, Ocean Drive Beach Rentals