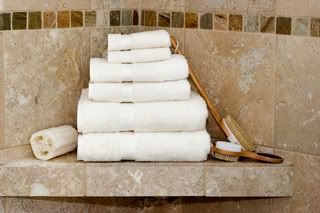 Linens and bath towels included in every rental at NO CHARGE!

Ocean Drive Beach Rentals believes that planning a family vacation should be as much fun and hassle-free as your North Myrtle Beach vacation. We take pride in our great customer service and extensive knowledge about the Grand Strand. Our website is extremely user-friendly and we've created the Endless Fun Club to add more value to your vacation. It doesn't stop there. We have another great surprise for you!

EZ Breezy Pricing, from Ocean Drive Beach Rentals, ends the confusion of complex vacation rental prices. It's common practice for vacation rental companies to add more costs onto your reservation. Many times, you'll see an administration fee, security deposit, maid service, or other additional fees added on to the published rate of the rental, BEFORE the taxes! This only confuses people and puts a headache into planning for your next vacation, which is one of the main reasons why we came up with EZ Breezy Pricing. Simplify your hunt for that perfect vacation place!

At Ocean Drive Beach Rentals, the price you see advertised is the price you pay, plus tax (12%). Other North Myrtle Beach companies can easily trick their customers into paying a lot more money for their vacation. In fact, Ocean Drive Beach Rentals is the ONLY company along the Grand Strand that offers this simple pricing structure. To further the value to our guests, we aren't going to charge a security deposit (you're covered up to $500 of accidental damage), and we'll take care of departure maid service and all linen and bath towels at no cost to you.

Check out our rental inventory of over 80 premium properties. Remember, the price you see advertised is the price you pay, before taxes. Linen, bath towels, and departure maid service are included at no cost to you. We'll even make the beds and set out your bath towels in anticipation for your arrival! Our pricing, friendly customer service, and Endless Fun Club proves that you really can get great value while vacationing in North Myrtle Beach. It's as easy and breezy as that!


Written By: Jake Foutz - Director of Marketing, Ocean Drive Beach Rentals