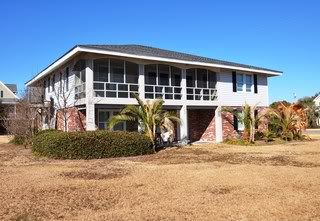 "Simple Pleasures" on Ocean Drive in North Myrtle Beach.

Simple Pleasures is the latest vacation home to join our vacation rental program at Ocean Drive Beach Rentals. This privately owned property meets the high standards of ten other full-sized houses in our rental inventory. Your family will want to take advantage of the great amenities that this property has to offer.

Conveniently located on the second-row along Ocean Drive, Simple Pleasures is a short stroll across the road to the wide, beautiful strand of North Myrtle Beach. Not only are you across the street from the beach, but there is a large yard to host fun family games in the warm Carolina sunshine. Enjoy a bright, colorful interior with lots of space to unwind and relax during your vacation. Tropical decorations adorn the walls and really put you in the mood.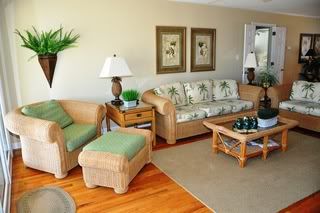 Plenty of space with two large living rooms.


Guests who vacation in Simple Pleasures will enjoy various amenities during their stay. There are two levels of living space at this property. The lower level features three bedrooms, of which all have their own televisions, and two full bathrooms. A kitchenette and large living room with a television and DVD player nicely compliment the space. Four more bedrooms with televisions and two full bathrooms are located on the upper level. Another large living room and full kitchen are located upstairs. Enjoy morning coffee or family picnics in front of an ocean view on the spacious screened porch. As with most of our vacation rental properties, there is a grill and outdoor shower on the premises.

With occupancy of twenty people, this vacation home is excellent for large family groups. Ocean Drive Beach Rentals also manages the large home next door, Coastal Cottage, which features five bedrooms, over three bathrooms, and a fenced-in yard that includes a volleyball net, private pool, and optional hot tub. Combined, these two properties serve occupancy of thirty-six people; a perfect arrangement for church groups, family reunions, or weddings in North Myrtle Beach!


Seven beautiful bedrooms with comfortable bedding.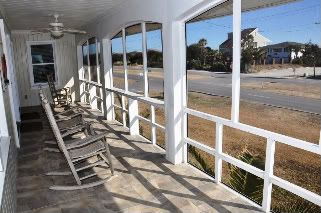 Large screened porch with ocean views!


A property profile with detailed information for Simple Pleasures will be online starting tomorrow, January 30th. Cruise on over to our website to view our other vacation rental homes, or some of our fine condominium and villa rentals. Ocean Drive Beach Rentals has properties for every budget and desire. Once you find that perfect vacation rental, give us a call at 877-287-2977, or book online, to reserve your next visit to the North Myrtle Beach area.

Written By: Jake Foutz - Director of Marketing, Ocean Drive Beach Rentals