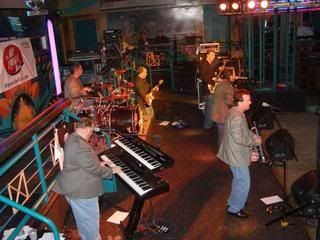 Ocean Drive, known for its contribution to beach music and the Shag, is the center of excitement in North Myrtle Beach. This two mile strip of the Grand Strand plays host to many specialty shops, live entertainment, and beach side bars. Several condos and beach homes dot the oceanfront and serve as a prime vacation spot to visitors. With mild year-round temperatures, OD presents the perfect atmosphere for popular festivals.

North Myrtle Beach takes claim as being the birthplace for the Shag, a beach boy-style dance which incorporates techniques from the jitterbug and swing dancing. The Shag is still very much alive here, and we have plenty to show for it. It is a common sight to see expert Shaggers show off their fancy footwork and smooth moves every weekend, if not every night, along Ocean Drive and the intersecting Main Street. Society of Stranders (SOS) takes over the famous beach bars for week-long celebrations every April and September. You may want to get involved if you love beach music.

Along with Fat Harold's Beach Bar and Duck's, which are shagging hotspots, there are several options for energetic nightlife and live entertainment along Ocean Drive. Spanish Galleon, beside the Ocean Drive Beach & Golf Resort, hosts a young, hip dance crowd late night to the early morning hours. OD Pavilion is North Myrtle Beach's only oceanfront amusement park. The Pavilion features family-friendly rides, carnival-style games, and refreshments.

Thinking about visiting Ocean Drive on your next North Myrtle Beach vacation? Leave all of your planning up to Ocean Drive Beach Rentals. They feature beautiful vacation rentals up, down, and all around the Ocean Drive section suited for all budgets, big or small.

Written By: Jake Foutz - Director of Marketing, Ocean Drive Beach Rentals